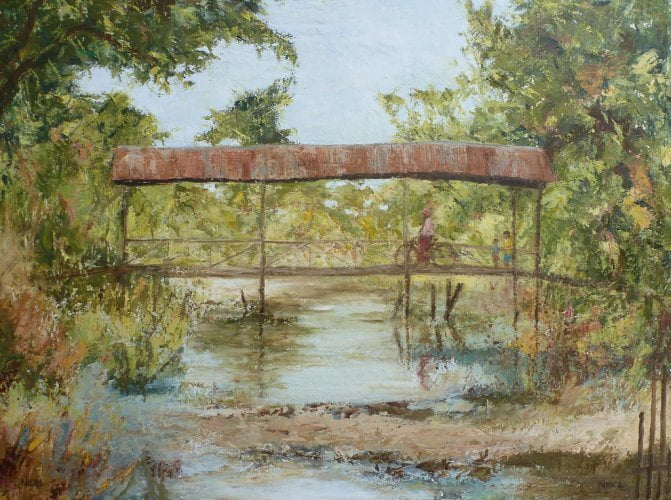 ---
What makes me paint
I have always sketched and played with colour, but not until I completed a course at the Leith School of Art did I seriously begin to think about painting and putting it into practice.
I now paint from a studio in Edinburgh and of all the things I have done in my life, painting is without doubt the most absorbing, frustrating, satisfying and demanding.
Water in particular fascinates me as do people going about their daily lives. That includes the sounds, smells and colours that surround them and, to me, their animals are also a very important part of their world. I take in the plays of light and wind in skies, on land and on water and the atmospheres and scenes in towns, countrysides and deserts. With oil and beeswax I set out my impressions of what attracts my attention and my senses.
Solo Exhibitions
2014 Piers Feetham Gallery, London
2011 Leith School of Art
Mixed exhibitions
Anthony Woodd Gallery, Edinburgh
Dundas Street Gallery, Edinburgh
Macnaughtan's Bookshop Gallery, Edinburgh
Lymphoy House Exhibition, Edinburgh
Kirkbride Gallery, Innerleithen
Painting Courses
1990-1991 Open College of Art course in Art and Design
2002-2003 Painting Course at the Leith School of Art with Paul Martin
1996 – 2010 Intensive short courses at Gleneagles, on Mull and in Syria with Eleanor White and part time courses at the Leith School of Art